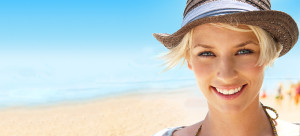 Dental patients are fortunate enough to relish the sophisticated type of dentistry today. Thanks to our dental professionals who strive and work hard to provide the most convenient and easy dental care. Several of these methods are the needle-free local anesthesia, dental implants and porcelain veneers.
Dental education is one of the most common tools that develop dentistry today. This allows aspiring dentists to perform and enhance their skills particularly in dealing patients with serious mouth illnesses. With their years of studying dentistry, there's no wonder why dentists get to treat even the most complex dental problem.
Of course, especially now that another dental educational tool has arrived; and that is advanced dentistry.
Advanced dentistry is a dental term that comes with several education opportunities. These are available in different dental schools which can be completed after you finished your years in a dental school or your practice in the field.
Studying advanced dentistry can be completed in two types: dental school based or non-dental school based. Regardless, these programs require you to train for years. Once you finished your program, you get to choose if you prefer having award certificates or proceed for a Master's degree. If you prefer continuing education, you are expected to attend several advanced dental training.
Advanced dentistry helps you learn intricacies of cosmetic dentistry, implant dentistry and sedation dentistry. You are also given the chance to develop your skills on orthodontics and prosthodontics. Computer-generated dental tools are also part of learning advanced dentistry. With this, you get to learn how to handle new dental equipment, such as laser dentistry, digital tomography and x-rays and computer-generated anesthesia. Moreover, advanced dentistry allows you to share your knowledge to other dental enthusiasts. This is through attending seminars as speakers or educators.
A dental specialist who is a graduate of advanced dentistry is flexible to changes. This means they know how to handle the latest techniques and dental technologies of modern dentistry. Expect these techniques and dental tools to be more convenient, less painful and quick!
Dental patients who are working with a dentist who seeks out advanced dentistry should expect fast and pain-free delivery of treatments. This type of dentist works to deliver the best dental care for you. To ensure your chosen dentist is into advanced dentistry, you can ask for his or her dental training and certifications.
Dentists who study advanced dentistry will help you learn the true importance of oral health. They will educate you about dental care and how to keep your oral health healthy and in good shape.
Learn more about the history of dentistry through this video.